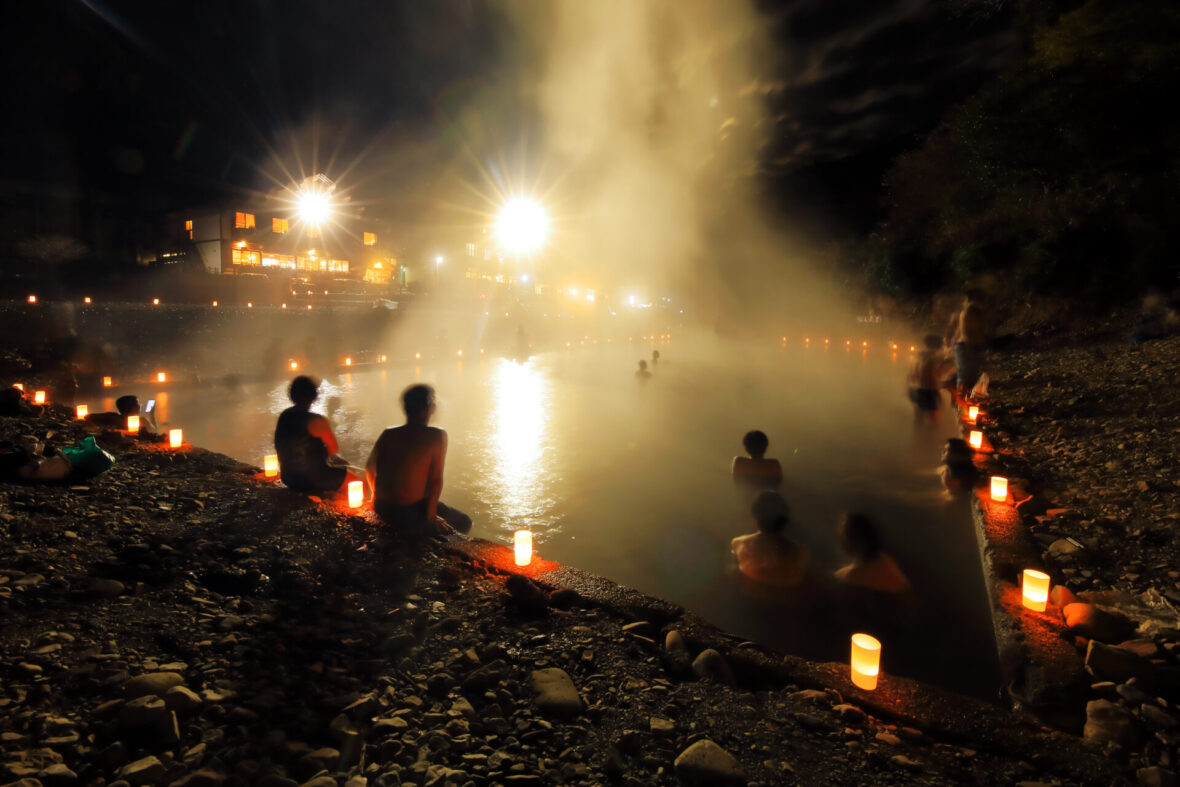 Kawayu Onsen is an unique Onsen. Anywhere you dig along the riverbank springs up hot water. The holes in the riverbank are the tubs for bathing.
In summer, people enjoy the warm waters of Onsen while playing in the pristine currents of the Ohtou River.
If you can't believe it's an Onsen, then why not check it out? The sensation of digging your own bathtub is fantastic.
Everyone is welcome, but if you are not staying at one of the local lodgings, bring a shvel with you and please dig it in the river bank.
※During the Senninburo season, you are not allowed to your own bath.
In winter (December to February), the mammoth Sennin-buro River Bath opens.
Come experience the rustic beauty of the changing seasons at Kawayu Onsen.
Water quality
Pure natural spring(73℃)
Effect of the hot spring water
[Drink : Digestive disorders, diabetes, gout]
[Bath : Nervous disorders, diabetes]

See more info
Kawayu Onsen ( Kumano Torism Bureau )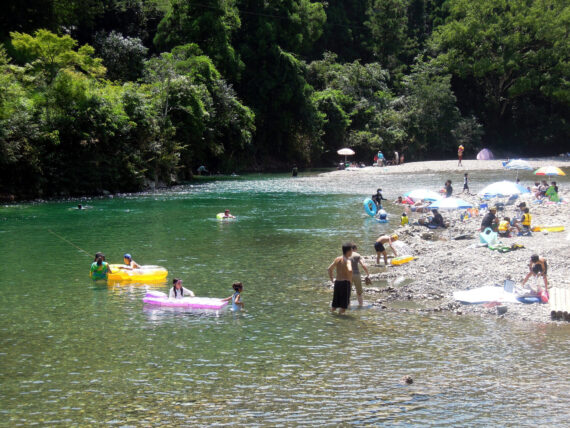 Around Kawayu Onsen District
Coffee shop FINE
※CLOSED
close to Kawayu-Onsen bus stop
Located along the river (0735-42-1631)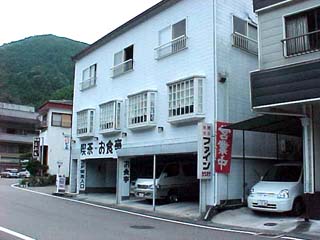 Coffee shop KOBUCHI
next to Kawayu-Onsen bus stop
Located next to Kawayu Midoriya Inn along the river (0735-42-0432)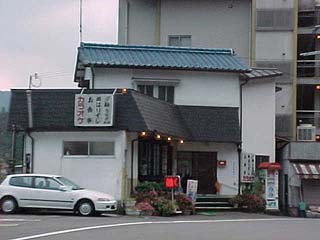 Kawayu Onsen Public Restroom
Located across Kawayu-Kaitaku Bridge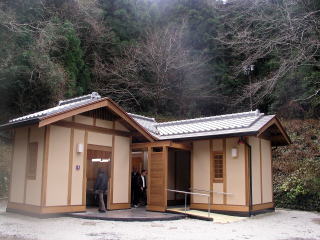 Kawayu Juni-Yakushi (Medical Buddha)
Juniyakushi is the guardian deity of Kawayu Onsen. Since the faithful have been gathering here for centuries, it is said that praying to Juni-Yakushi helps cure nervous and internal disorders. Every January 12, a thick rope is strung across the river and each household hangs a paper tiger of their own design and crafting to ask for protection against illness and accident.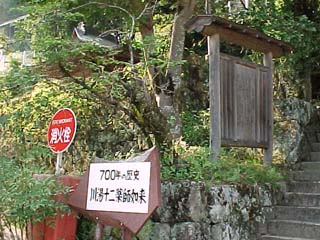 Kawayu Onsen Map