The festival is held every January 8 at Toko-ji Temple that is located at the center of Yunomine Onsen. In this Buddhism memorial service, the waters of Yunomine Onsen are offered to promote the spa' s prosperity, to pray for the fulfillment of worshippers' wishes and to drive out evil spirits.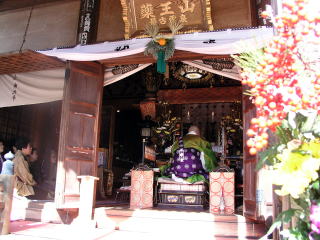 Chief Priest of Toko-ji Temple in prayer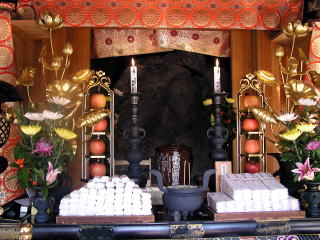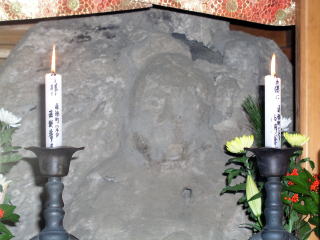 The Yunomine-Yakushi image is not on regular view. On this special occasion of the memorial service, the Yakushi image could be viewed. The chief priest was kind to allow us to photograph the image. Can you see an opening in the chest of the image that is somewhat bigger than the average adult? It is said that 1800 years or so, Yunomine Onsen was discovered and hot waters were gushing out of this opening. For this reason, the image is called Yunomune Yakushi (Yunomune literally meaning chest opening of hot water) and this place the Yunomune Onsen. The word Yunomune became allegedly pronounced Yunomine later.
Mochimaki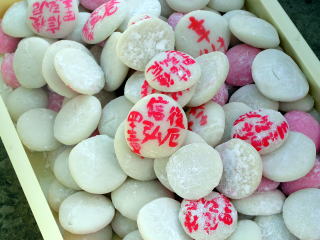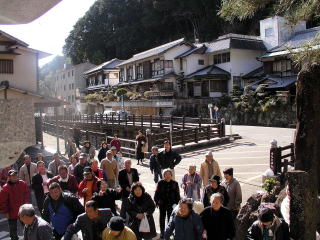 Rice cake with the name and age of the year' s person on it as well as red-and-white rice cake There is also rice cake with sake and other prize winning ticket inside. Local people and tourists gather and enjoy this festival.