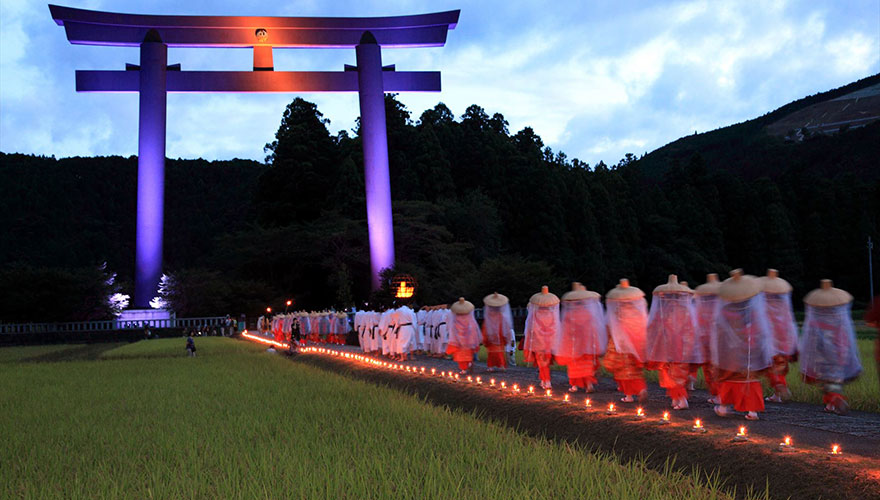 Yata Fire Festival is held every Last Saturday of August, in honor of Yatagarasu legend. (three-legged crow)
visit http://www.za.ztv.ne.jp/t9dpaq3x/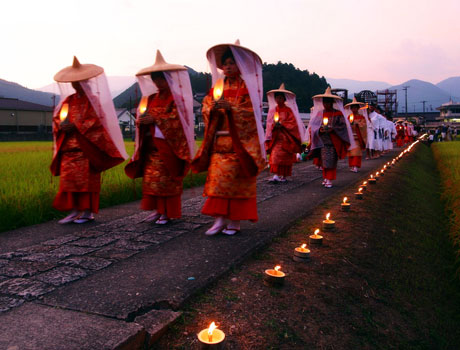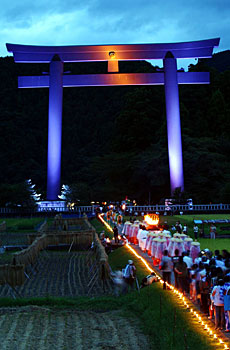 Following the Shinto ritual at Kumano Hongu Taisha Main Hall, the historical procession starts together with the flame portable shrine toward the former shrine site Ohyunohara.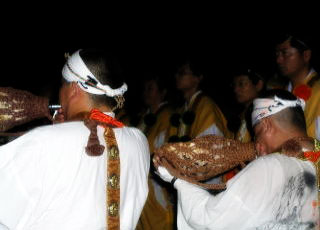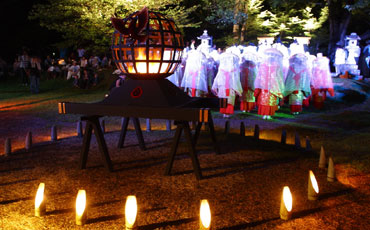 Mountain priests watch the dedication and offering at Ohyunohara. Looks like the sound of conch horns were heard.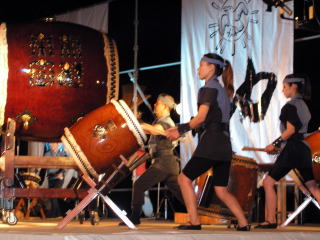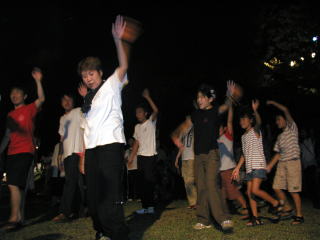 Local Oku-Kumano Drum Circle members beat the drums to express joy and wishes.
The Yata dance is simple to join for old and young and in between, and men and women. The festival is coming to a climax.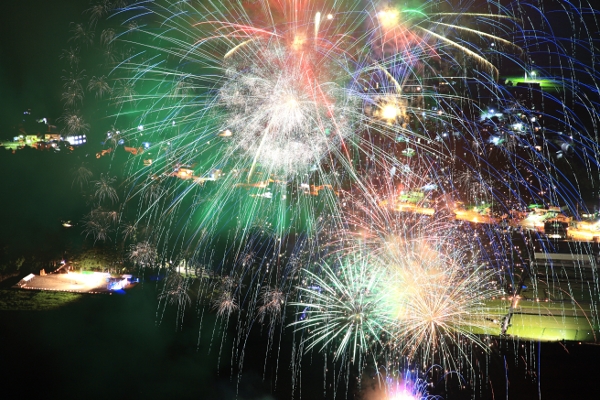 Fireworks.