Bring your memories home with wonderful souvenirs from the Hongu.
Minachi-gasa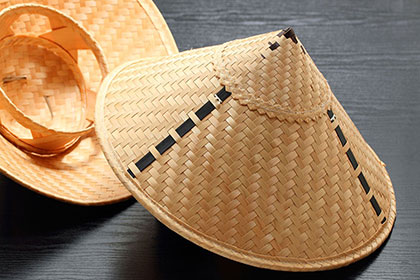 In ancient times, the Japanese old family "Heike(平家)" was defeated in battle by the opponent family "Genji(源氏)". Members of Heike escaped to Kumano region and started making a conical headpiece with cypress to make their livings. These headpieces were used irrespective of rank or social status, so they are called "Kisen-gasa". ("Kisen" means "high and low")
Kisen-gasa is also called "Minachi-gasa皆地傘" because it's made in Minachi district of Hongu. Now there is only one craftman of Minachi-gasa, and you can purchase Minachi-gasa at Michi-no Eki Oku Kumano Kodo Hongu.
Please contact us for more details: 0735-42-0735
Otonachi-cha Tea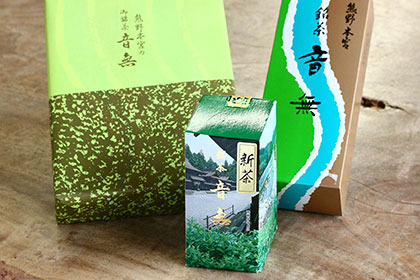 About 50 years ago, people started growing tea at Ippon-matsu district in Hongu, and now it's grown in Fushiogami district. Tea leaves picked first time in June is called "Otonashi-cha" tea. This name is derived from Otonashigawa-River flown in Fushiogami district.