Let's enjoy the local cuisine of Hongu.
Kumano Beef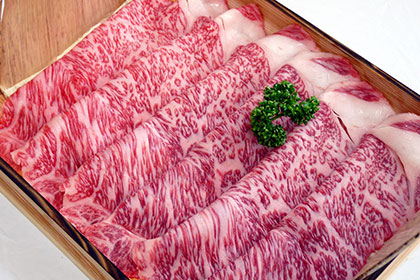 Kumano beef is descended from Tajima beef, one of the most popular beef in Japan. Rich nature and warmness of Kumano makes Kumano Beef more delicious, which is said to be the highest level of its taste.
Ayu(Sweetfish caught in natural stream)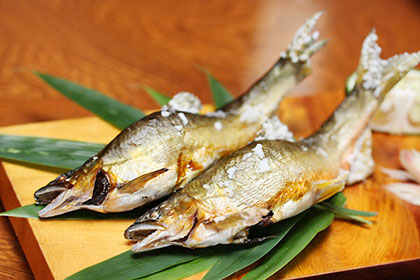 Grown in a limpid water of Kumanogawa-River. It's only caught in a mountain stream.
Mehari-zushi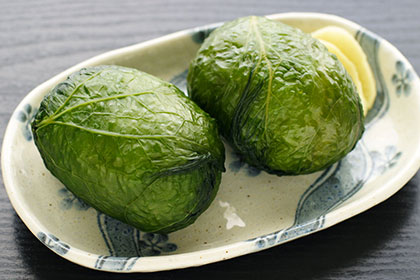 Mehari-zushi is a riceball wrapped with a leaf of pickles. In Kumano area, people also put pickles inside of Mehari-zushi. The word "Mehari" means "to open one's eyes wide." It is so big that people open their mouth and eyes wide.
Onsen Dish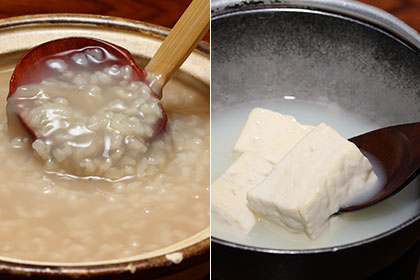 Onsen gayu (hot spring rice gruel) is one of Kumano specialities. Cha-gayu is a rice gruel cooked with Japanese roasted tea, tasting mild.
Another is Yu-dofu (boiled soybean curd) and in Kumano soybean curs boiled with hot spring is attractive. It's like a melt-in-your-mouth softness which makes us unforgettable.